1. Getting started in the stock image business
- First you need your images that you want to sell, of course.
- If you have images of people you need a model release, this is a small document that will be signed by the photographer the model and a witness.
All images that contain people needs a model release, this is so that you can't sell images of people that haven't given the photographer their permission to sell their face and so on.
I guess most people would be shocked to see their own face on a billboard in new york if they didn't know that they have been photographed.
Tip:
1.
Only upload the images that are optically good, and have a clear concept. Have a very
obvious
concept, theres nothing wrong with this in the stock image business.
If you want a image of the business women thinking, she should really express that emotion in the images.
2.
- Uploading every image you have on your hard drive is a very bad tactic. Quality is better then quantity.
Uploading lots of images that are bad these will get refused and will drag down your acceptance ratio and this will put your images far down in the searches. This will lead to that you don't sell as much images then the rest on the site.
Always check you image before submitting them.
Check for logotypes, on cars, cloths, stores everything. Images that contain logos of other companies can't be sold as royalty free images. Because its against the law to sell and make money on something that you haven't created by yourself.
And also have all the right document in order as mentioned before, such as model releases.
Börja blogga med ETT klick. Obegränsad WordPress-blogg med vår One click installer.
What to shoot?
People image tend to sell the best i have notice with my own portfolio.
I have just started to shoot a lot of models. They keep coming after seeing my work.
But you can also shoot what ever you want. But
DONT
shoot plant, flowers etc.
Everyone has been doing this then they started in stock. The stock image sites have MILLIONS and MILLIONS of images of flower etc. The time you spend on shooting plants isn't worth it if you are starting out now.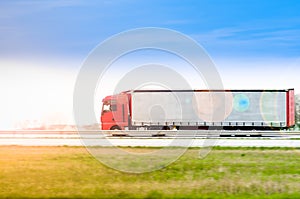 Shoot image that can sell. Flowers and such are overdone and oversupplied. Its not worth spending your time on taking photographs that everybody else already have done.
IF
you get a sold images of a flower its just luck. But this won't get you to the big money. Not worth spending time on those image, just for a occasional sale. Take images that will sell over and over again and get you more money in the long run.
- Find your own style and be unique in the ways you can. And take quality images. Don't just upload every image that you have laying around, as mentioned before.
What else sells?
You can also sell vectors or illustrations, or hand painted images.
You can make these in adobe illustrator or any other
software you feel comfortable working with.
Or you could scan you hand painted images and sell those too.
Illustrations are very popular, and very unique because every designer has their own style of painting and designing a image.
Get extra money
http://www.techsupply.se
Many stock agencies have the option for you to go exclusive with them. This means that you ONLY upload images to their site and in return you'll often get paid for just UPLOADING an image.
And you'll get a more percentage deal from every sold image.
Im exclusive with Dreamstime, they have the best paying exclusivity deal.
You get paid for uploading images, and you get 60% of all earnings on every sold image.
How do you go exclusive and why?
On Dreamtime when you have 50 accepted images in you portfolio you can apply to become a exclusive photographer.
Why I'm exclusive: is because its takes a lot of time and effort to upload and tag every image that you have in your portfolio.
I don't have the time to be on many stock agencies at the same time. And too little images.
You are not missing out on sales. Of you are exclusive, as i said you are getting paid just to upload an image. So i feel its a good deal.
The ONLY reason why you
shouldn't
be exclusive is when you have more then 10 000 good images that you can spread out on different agencies. This will bring good income, but if you are under that amount theres no point in spending all your spare time on tagging just a few image on different agencies. When you can get a upload bonus and get more procent of each sold image as a exclusive photographer on one site.
Register here
Börja blogga med ETT klick. Obegränsad WordPress-blogg med vår One click installer.